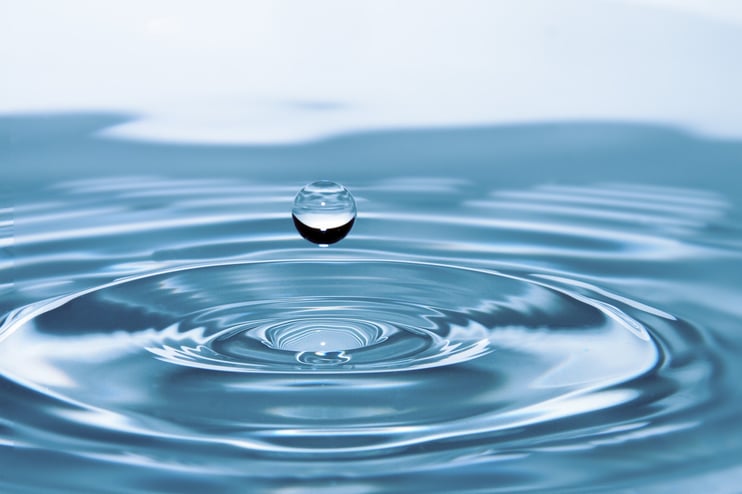 Do you want to save water in your business? Then you need to pay enough attention to washing your load carriers – such as crates. With an ingenious washing process, in particular, you can take great strides in the area of saving water. Elpress gives you three tips!
1.
Make use of an automated washing system
Washing crates by hand or washing crates in an automated system: this makes a world of difference in many respects. So automatic washing not only saves work and time but also saves a lot of energy and water. So investing in a crate washer guarantees that less water is used when washing your crates. This saving is achieved by innovatively recirculating the washing water into the system, which means it doesn't get washed into the drains after being used once.
2. Find out about the washing process
Not all crates are the same. The same applies to the amount of soiling of the load carrier. That makes it so important to adapt the washing process – and so the crate washer – to the needs and possibilities of your business and, thereby creating as efficient and sustainable a process as possible. Solid advice from a specialist in the area of industrial washing systems is not an excessive luxury.
If you want to purchase a crate washer, then Elpress will help you find what best fits your business and business processes. What type of crates do you use? What energy sources do you have available? How dirty are the crates? How many crates do you want to wash every day? By answering these and a number of other questions, we will get insight into your needs and wishes with regard to washing your crates. Using these insights, we can give you proper advice on your future crate washers.
When it comes to saving water, the dirtiness of the crate is most important. In fact, the aim is to be able to allow the washing water to recirculate as long as possible in the system and having to use as little as possible clean re-rinsing water. To achieve this we advise you – completely dependent on your business and situation – including based on any usage of a pre-soak section, of the ideal water temperature, the length of the washing process and usage of the correct type of dirt filter.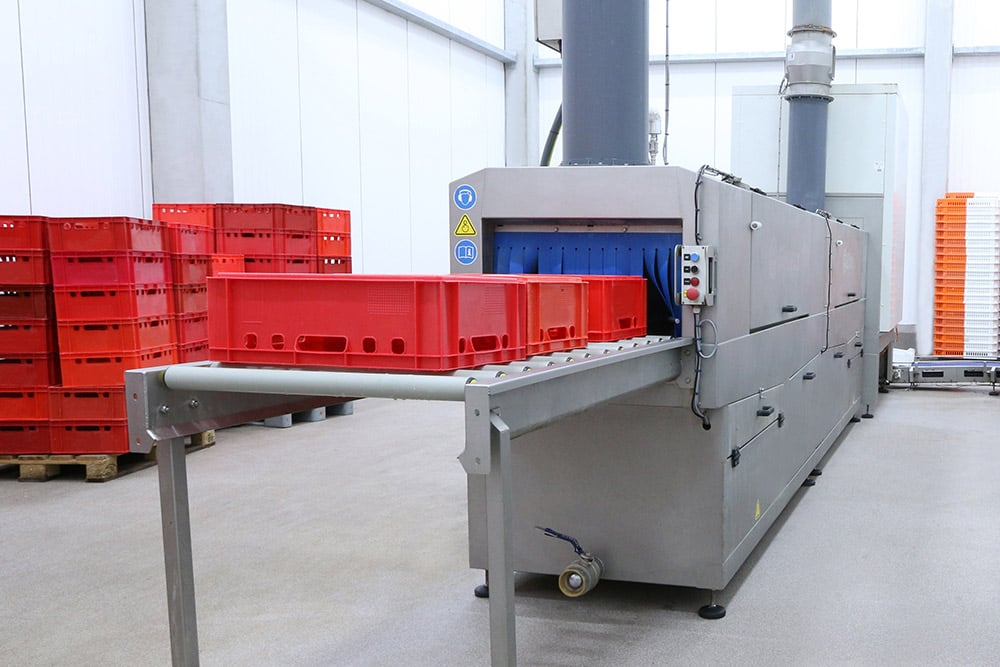 3. Use as Little detergent as Possible
In our advice we also take the use of detergent into account. Even more so: for us as a sustainable business, this is one of the most important issues. Using detergent always has an impact on the environment and so we want to limit this as much as possible. Furthermore, take care to use as little as possible detergent to save water. The lower amount of detergent, the lower amount of clean re-rinsing water is needed to rinse it off the crate.
What can you do yourself to restrict the use of detergent as much as possible? Ensure the crates go into the washer as clean as possible! You can do this by washing the crates as quickly as possible (and so not allowing the dirt to cake on) and by removing large residual dirt manually before the crate goes into the washer (by turning the crate over and giving it a 'knock').
More Information
Would you like to know more about the Elpress industrial washing systems? Then feel free to contact us – there's no obligation. Our specialists would be pleased to advise you!