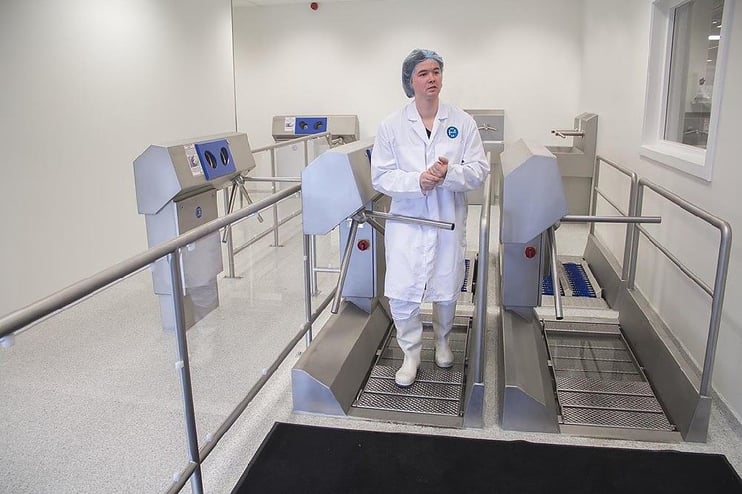 To minimise the chance of faults and defects, and to keep the operation of hygiene entrance optimal, so give no chance to bacteria, it is important to plan an annual maintenance routine. In this blog, we explain everything that is done during such a periodic inspection.
The annual maintenance routine can be carried out by your own technical department. If you don't have this in-house, you can contact your dealer or Elpress's maintenance service. Tip: put a reminder in your diary so that you don't overlook the maintenance routine by mistake. We would be happy to be at your convenience for this with a periodic maintenance contract.
Annual checklist
During the annual maintenance routine the hygiene entrance is completely inspected, so that this can continue for another year without any problems. Included on the maintenance checklist are:
Inspection of the complete operation of the entrance:
o Operation of the sensors
o Condition of the brush bristles
o Operation of the turnstile
o Any leakages
Check and readjust as required:
o Chemical dosing
o Water supply through the spray pipes onto the sole brushes (when this is insufficient, it may be caused by limescale formation)
o Sensors
Preventive replacement of:
o Return valves (in the chemical supply)
o Restriction plate (where the chemical is dosed)
o HEPA filter of the Dyson hand dryer
If shortcomings are discovered, these are to be resolved immediately, of course. Depending on the condition of the hygiene entrance and the model, an annual maintenance routine may take two hours.
Parts to be replaced every two years
Not all parts of the hygiene entrance are replaced every year. There are also parts that can easily be left another year and so are replaced every two years preventively during the maintenance routine. This could be, for example, the nozzles for the sole brushes. Then, the sensors and the lens caps of the hand sensors, the dosing pumps and the solenoid valves that turn the water supply on and off, do not have to be replaced every year either, but replaced every two years.
The importance of daily cleaning
That a hygiene entrance has a major maintenance routine every year does not mean that it doesn't have to be looked at for the rest of the year. On the contrary, it is important that your hygiene entrance is cleaned and subject to a visual check daily. Daily cleaning keeps the stainless steel surface in a good condition and minimises the chance of faults and defects. By making a daily visual check, any shortcomings are indicated in good time and these can be resolved. If you check and clean your hygiene entrance every day, then the annual maintenance routine will be a breeze!
More information
Do you want to know more about annual maintenance of your hygiene entrance? Then feel free to contact us – there's no obligation. Our specialists would be pleased to advise you!