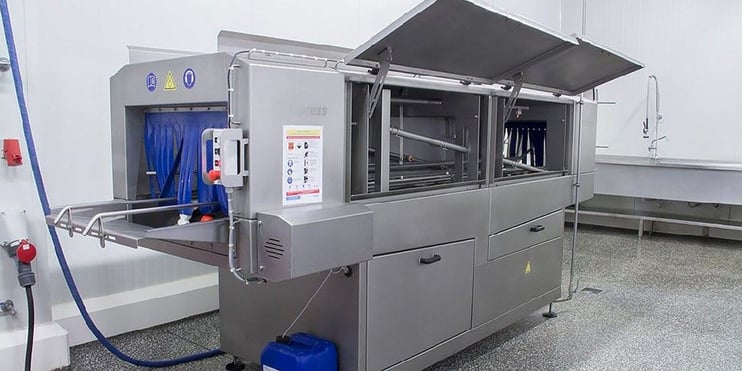 When you purchase a crate washer, it is important that the capacity and specifications are well tailored to the requirements of your company. So that the machine is an efficient part of the business process and produces the desired results.
A crate washer is available in several versions and with various additional options. By making the right choices you can respond perfectly to the specific wishes and the required capacity within your company. Many companies have already preceded you. In this blog Elpress will try to give you an impression of three of these companies.
Crate washer 1: Butterfly Catering Services (BCS)
BCS is a family-owned business in Beringen, Belgium, that produces on a daily basis more than one thousand fresh meals, soups and pastas. Hygiene is of course a top priority for this food sector company. For this reason BCS purchased an EKW-3500 crate washer for washing E2 crates. The washer has a capacity of a maximum of 560 crates per hour. The load carriers are put into the machine manually. Because the number of crates is manageable an automatic input for this company would not have been a profitable investment. Because of the single-person operation of this machine it only requires one person to operate it.
You can see the BCS crate washer here.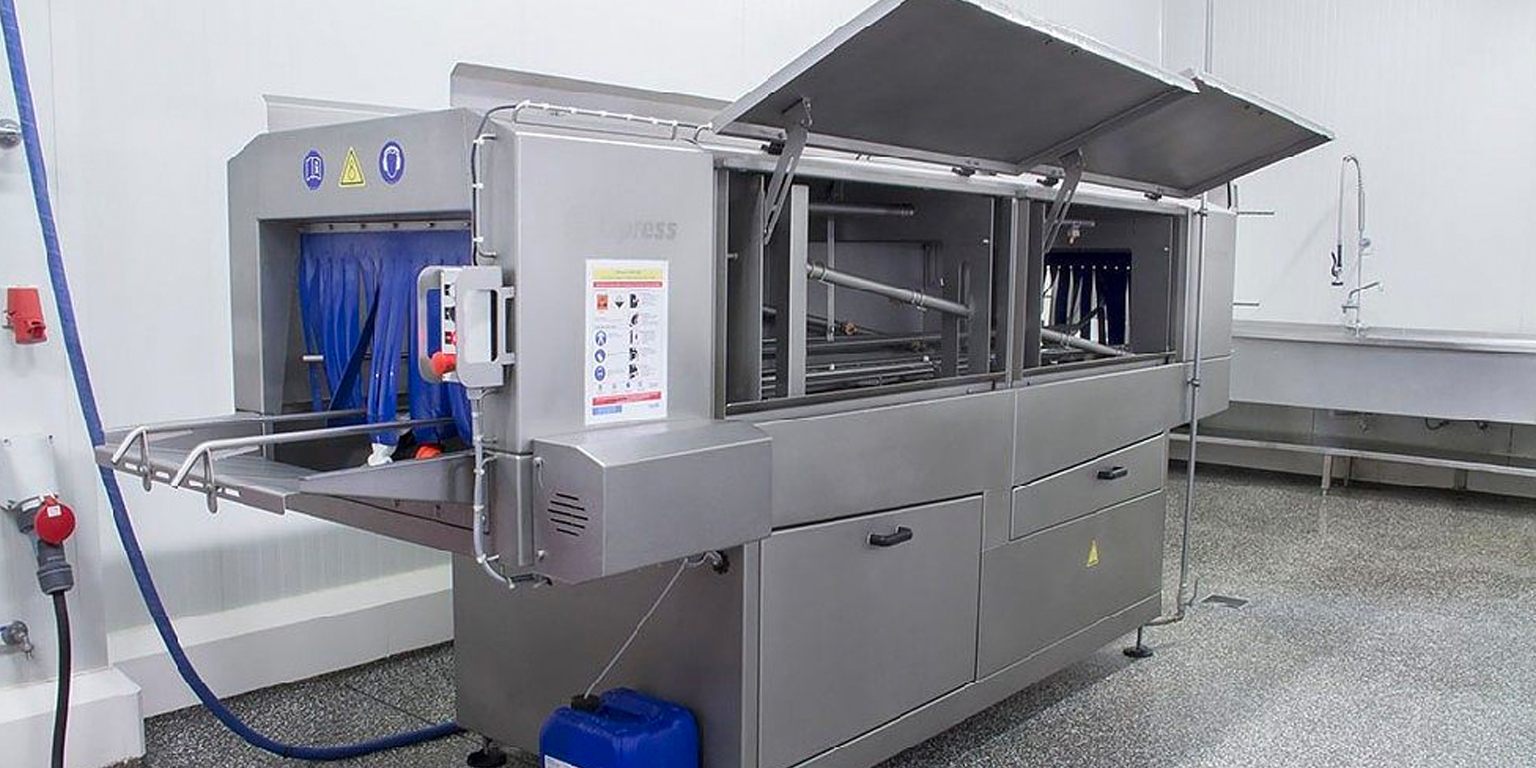 Crate washer 2: Distrivers
Distrivers – with their head office in Hoogeveen – is a producer of ready made meals for healthcare institutions and hospitals all over the Netherlands and also for consumers living at home. Distrivers uses an Elpress crate washing machine with a capacity of 1,000 crates per hour. The washer is suitable for washing E1 and E2 crates and other types of crates with similar dimensions. With a sticker removal unit stickers are removed from two sides of the crates. After the washing process and the sticker removal the crates are taken through a blower unit where powerful stainless steel fans blow away the moisture that is left behind on the crates.
Distrivers has ensured clear separation between soiled and clean crates by using two different spaces. The crate washer is in the dirty zone and has a manual input. After the washing process the clean crates are transported into the 'clean-room' via an opening in the wall. There a stacker automatically stacks them onto a clean pallet.
You can see the Distrivers crate washer here.
Fleischhof Rasting
Fleischhof Rasting is a renowned German meat processing company that has a significant market with our eastern neighbours. For this company Elpress is a total supplier of hygiene sluices and industrial washing systems. To be able to guarantee a hygienic business process and to handle the enormous quantity of crates, Fleischhof Rasting have a vast, totally automated crate laundry within the company. The supply of soiled crates is the only manual action within a logistics process that was perfectly devised and situated. The load carriers are transported to the crate washer via a conveyor belt. Following the washing process the stacker robot stacks the crates automatically onto clean pallets, which are then placed in a large storage area.
You can see the Fleischhof Rasting crate washer here. Would you also like to see the logistics process? Then watch this video too.
Which crate washer suits your needs?
Before we talk to you about the possible purchase of a crate washer, you can use our handy crate washer calculator to easily determine which crate washer suits your business. You will then receive a first tailor-made advice that Elpress will be happy to elaborate further with you during a subsequent meeting. Start the calculator and receive free advice within 1 minute.
Which crate washer suits your needs
Additional information about the recommended crate washer
How many crates you can maximum wash with this variant
Additional information about the different washing zones
Additional information on selecting the optimal crate washer.
Complete the crate washer calculator and find out which crate washer fits your situation perfectly: