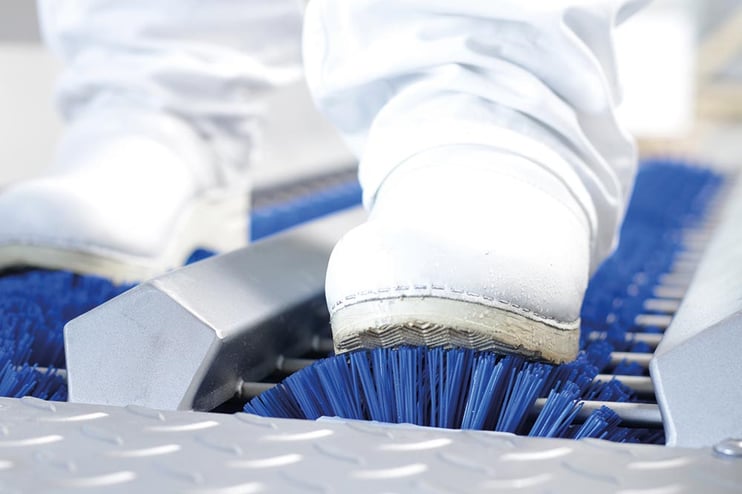 Organizations that produce or process food must describe all possible risks in a food safety plan - the HACCP plan. Within the HACCP plan, all possible risks are identified and controlled in a structured and systematic system. But when is a HACCP plan needed, and which principles need to be followed when creating one?
Food safety risks
The objective of HACCP is to manage food safety risks to acceptable levels and can be applied right through the food chain from farm to processing and foodservice. The HACCP methodology centers around a risk assessment of operational steps in terms of food safety hazards, this includes chemical, physical and microbiological hazards.

Why a HACCP plan?
A HACCP plan is further needed for two main reasons; regulatory and commercial. We will explain them both.
The regulatory reasons include laws and codes of practice that legislate for a HACCP plan to be a mandatory part of a food business' system. Governments require that different sectors of the food industry have in place a valid and effective HACCP plan.
HACCP plans and verified compliance are often required by food business' customers as a prerequisite to supply. Also, a food business will often set up a HACCP plan as an excellent system of controlling risk, protecting their brand, and actively reducing the risk of a product recall.
The seven principles
When setting up a HACCP plan, the plan must comply with several principles. Those seven principles are:
1. Conduct a hazard analysis
This is a risk assessment of each operational step where food safety hazards (chemical, physical, and microbiological) and controls for these hazards are considered.
2. Identify critical control points (CCP's)
Using a decision tree system, CCP's are identified at certain operational steps for the control of significant hazards.
3. Establish Critical Limits (CL)
At each CCP, appropriate CLs need to be established. They are based on scientific data and/or regulatory compliance. Simply put, if a CL is not achieved, food safety is at risk.
4. Monitoring of CCP's
A system of monitoring needs to be established for the criteria of the critical limits at each CCP. 'When', 'how', and 'who' in regard to the monitoring system are common elements to be determined.
5. Establish Corrective actions
Corrective actions must be determined in the plan and be undertaken in the case a CL is not achieved. The corrective action is the course of events taken to reduce or control the food safety impact of a CL failure.
6. Verification
It is important to undertake activities, tests, and reviews to periodically ensure the HACCP plan is effective. Verification activities may include audits, detailed laboratory analysis, and performance reviews of plants and equipment.
7. Record keeping
Finally, all activities associated with the management and operation of the HACCP plan must be maintained in records. A complete history of all important criteria needs to be kept. Such records may be reviewed by regulatory authorities and certification auditors.
All the principles are fully described on the website of the World Health Organization.
More information about HACCP?
Do you want more information about HACCP? Download the white paper 'Setting up a food-safe hygiene process' in which you can find useful information about HACCP, ISO 22000 and its application in practice.