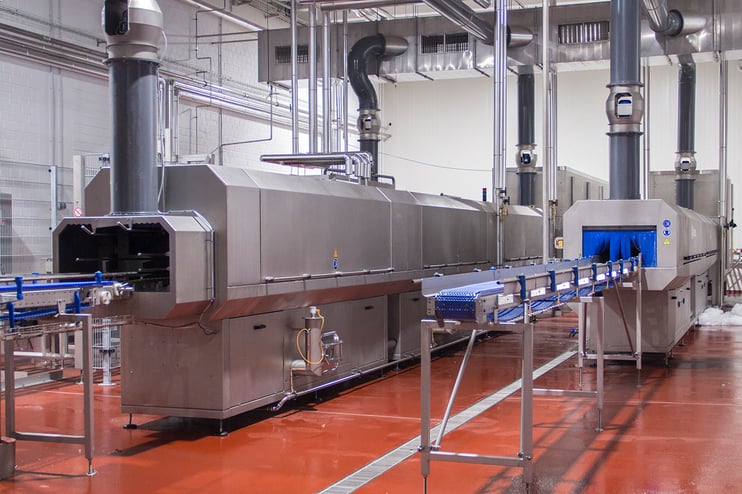 You would like to purchase a crate washer. Maybe you already know what you would like or maybe not. In any case, you would benefit from some good advice from a specialist. But who is your choice of supplier?
Really the answer is quite simple: You go for the supplier who you have a good feeling about. And who naturally also offers the best product. That could be Elpress. Why? We have listed the reasons below.
Benefit 1: experience in hygiene and crate washers
With more than 40 years of experience Elpress has grown into the leading producer and supplier of crate washers and other industrial washing systems. In addition, we also offer cleaning systems for cleaning business and production areas, and systems for personal hygiene, such as hygiene sluices. With this total package we differentiate ourselves from our competitors, and are experts in the field of hygiene.
Benefit 2: knowledge and expertise
Our long years of experience have lead to an extensive knowledge and expertise within our field. Hygiene within the food sector does not have any secrets for us. Additionally, our strength is that we are active within various branches of the sector: the meat and fish industry, bakeries, vegetables, fruit and confectionery. We also know the entire chain: from slaughter house, grower or producer to retailer. The knowledge and expertise that we gain in one branch we can also use very effectively in another.
Elpress' big advantage is that we have developed each one of our machines and systems ourselves. We engineer, produce and test everything in house. Therefore we can guarantee the quality and reliability of our products and we know our products like no-one else.
Benefit 3: Turnkey solution for your crate washer
You do not need to worry about the installation of your crate washer, because we supply turnkey solutions. Elpress takes care of everything for you: from fitting the pipes and making the connections to installing the crate washer, including the commissioning. Furthermore, we supply personal user and maintenance instructions for you employees in combination with a demonstration of the washer.
Additionally Elpress offers an optional service contract. At agreed times, we will come to your company for periodic maintenance of your crate washing machine. This prevents malfunctions and increases the washer's lifespan considerably.
The solution for your hygiene issues
In short: Because of our knowledge, expertise and experience within the entire food sector we offer more than just a machine or a system. We offer a solution for your hygiene issues. Innovative, reliable, efficient en of course for a fair investment. So that you can get started with a washer that suits your company perfectly.