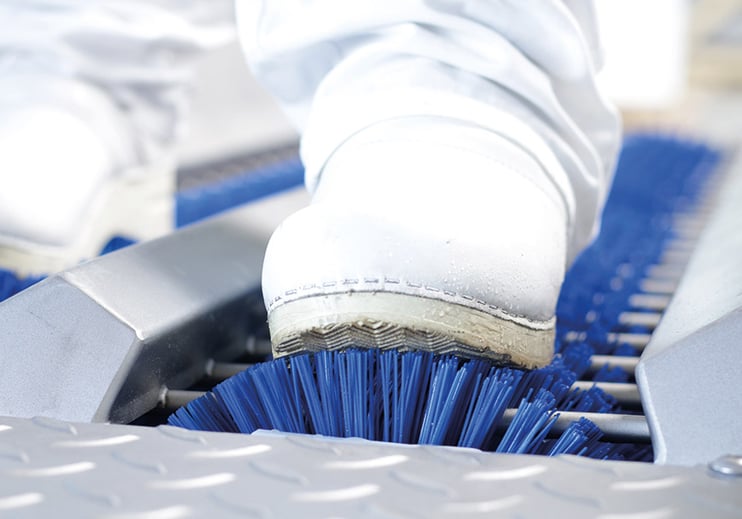 The new BRC issue 8 has been in force since February 2019. Every company that has an audit from January 2019 will have to take the new standard into account. Generally speaking, the differences are experienced as nil, but adjustments to the processes and structures remain a must anyway. Given that there are only a few changes to the personal hygiene requirements, we will highlight them in this blog post.
High-care and high-risk areas in the food industry
The major modifications in BRC issue 8 can be found in the procedures for high-care and high-risk rooms. An example of a high-care situation is an area where exposed food is processed and packaged and where there is a chance that pathogens can grow or survive. A high-risk room can often be identified because products such as raw meat go into an oven via a low-risk area and then come out again on the other side in a room where the product is further processed. This area is often considered high-risk. The differences between high-risk and high-care are small but for the BRC certification the personal hygiene requirements are the same.
Personal hygiene for BRC issue 8
The major changes in this issue are to be found in the high-risk and high-care areas. For both situations, the standard route for employees will involve changing shoes and clothing, for example, in order to prevent the spread of pathogenic bacteria.
The authority expects the shoes to be kept very clean and regularly checks them with swabs for pathogens. For that reason you see more and more often in practice, that not only do employees change their shoes, but that they then also walk through a hygiene sluice. In this manner, the shoes are not only separated but also regularly cleaned and disinfected.

The new Issue 8 of the BRC Global Food Safety Standard makes it mandatory to effectively monitor footwear to reduce the spread of pathogens. From now on you can comply with this requirement by using a controlled sole cleaner. From issue 8, the above mentioned practical situation is actually expected, according to the BRC 'interpretation guide'. Mechanical cleaning in combination with a disinfection is now a requirement.
More information about mechanical sole cleaners?
Elpress develops, produces and sells HACCP International certified sole cleaners. These have been developed with the most common hygiene certificates in mind. Would you like to know more about what measures you need to take in the field of personal hygiene to be able to qualify for a hygiene certificate? Then download our white paper 'Check-list Personal Hygiene'.