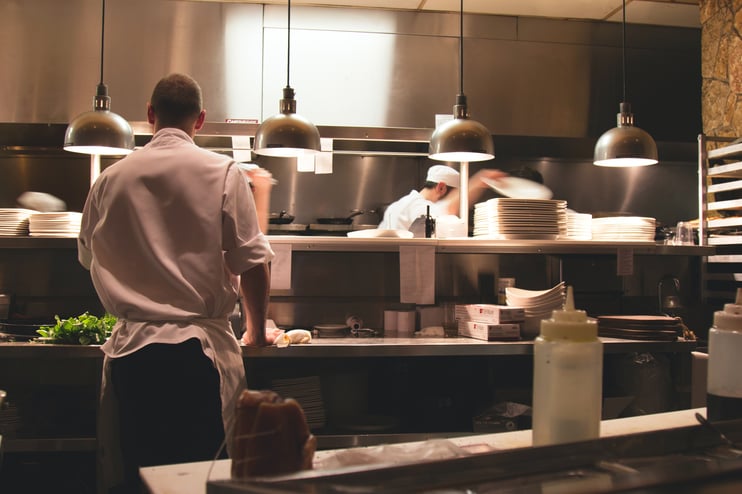 HACCP (Hazard Analysis and Critical Control Points) is a food safety system for all organizations that prepare or produce food. To set up a qualitative good HACCP plan, you can follow 12 steps which include the seven principles of HACCP. In this blog, we give you a roadmap to set up a HACCP plan.
Step 1: Assemble a HACCP team
To follow up on all HACCP restrictions, you should assemble a specialist HACCP team within your organization. The team should be multi-ciliary and include employees of production, quality, technical, purchasing, and engineering.
Step 2: Describe the product
The product or product category should be described in terms of ingredients, packaging, factors critical to safety, shelf life, chemical, physical and microbiological attributes et cetera.
Step 3 is identifying the intended use, so how is the product intended to be used? This must be described including storage and shelf-life objectives.
Step 4: Construct a flow diagram
By constructing a flow diagram, each operational step and input must be described.
Step 5: Verify the flow diagram on site
Importantly, the flow chart must be verified on-site, prior to proceeding, to ensure it is an accurate description of the process and inputs.
Step 6: Conduct a Hazard Analysis
Step 6 is also the first principle of HACCP. This is a risk assessment of each operational step where food safety hazards (chemical, physical and microbiological) and controls for these hazards are considered.
Step 7: Identify Critical Control Points (CCPs)
The second principle is identifying the CCPs. Using a decision tree system, CCPs are identified at certain operational steps for the control of significant hazards.
Step 8: Establish Critical Limits (CLs)
At each Critical Control Point (CCP), appropriate Critical Limits (CL) need to be established, this is the third principle. This is based on scientific data and/or regulatory compliance. Simply put, if a CL is not achieved, food safety is at risk.
Step 9: Monitoring of Critical Control Points (CCPs)
The fourth principle is monitoring the CCPs. A system of monitoring needs to be established for the criteria of the CL at each CCP. 'When', 'how' and 'who' regarding the monitoring system are common elements to be determined.
Step 10: Establish Corrective Actions
Establishing corrective actions is the fifth principle. Corrective actions must be determined in the plan and be undertaken in the case a CL is not achieved. The corrective action is the course of events taken to reduce or control the food safety impact of a CL failure.
Step 11: Verification
It is important to undertake activities, tests, and reviews to periodically ensure the HACCP plan is effective, this is the sixth principle. Verification activities may include audits, detailed laboratory analysis, and performance reviews of plants and equipment.
Step 12: Recordkeeping
Finally, all activities associated with the management and operation of the HACCP plan must be maintained in records. A complete history of all important criteria needs to be kept. Such records may be reviewed by regulatory authorities and certification auditors.
More information?
Do you want to know more about HACCP? With our HACCP Checklist, you can easily check all requirements of HACCP.